Project Approach
TechSource's project approach is simple and straightforward and always starts with the client. We begin each engagement with an open discussion in order to gain greater definition of the issue and to ensure that we clearly understand the client's expectations, services required, interfaces, and constraints.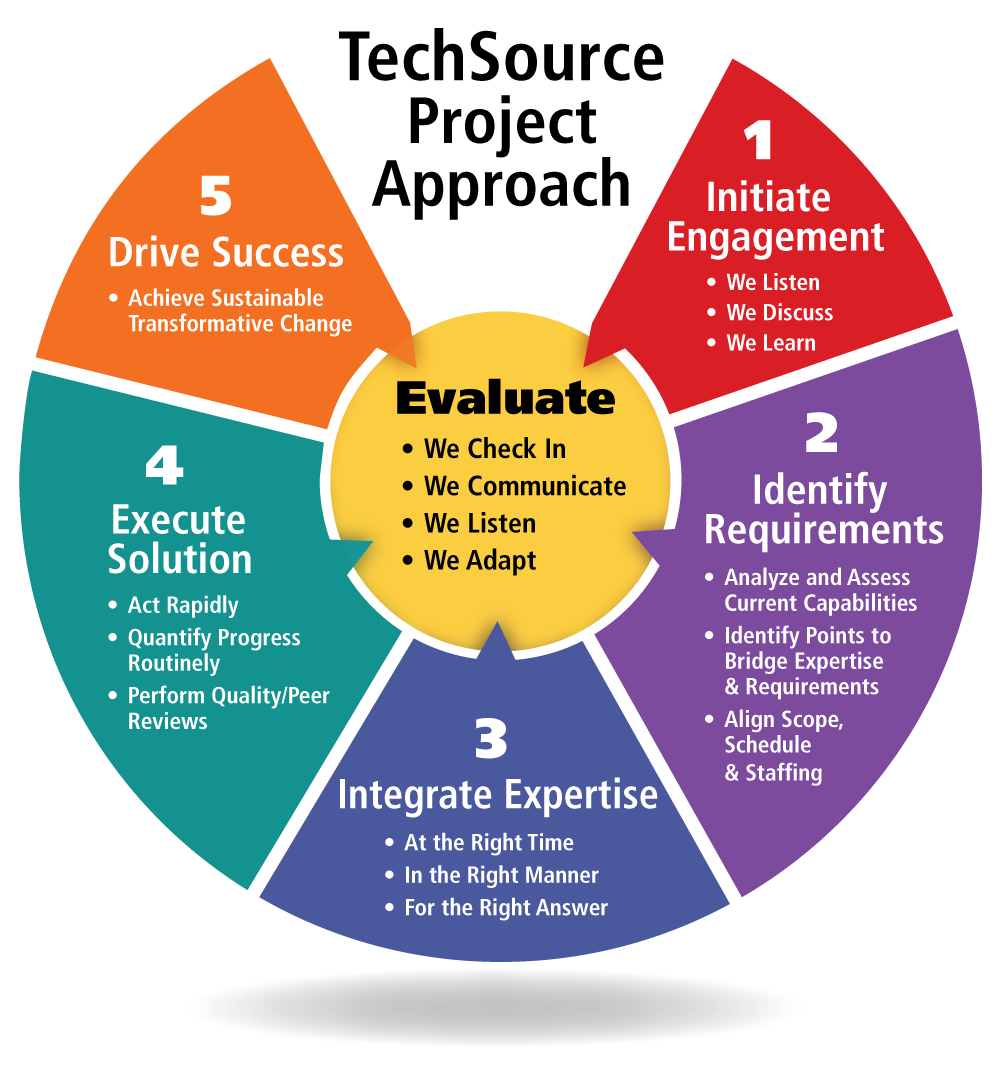 Our next step is to assign the right technical experts and resources. We believe that our work is all about people and that true success depends on engaging the right people for the assignment.
We then execute by predominately providing project support and independent assessment services. For project support work, we fully immerse ourselves into the clients' project teams to ensure that our activities and products are integrated with the rest of the project.
For assessment work, we establish a relationship with the client that affords us the appropriate access and insight for a credible assessment while retaining our objective, independent viewpoint. In most cases, we are able to deploy into central locations to work in focused team environments or in a distributed fashion from remote locations.